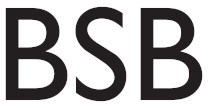 Dynamic, attitude, opinion.
Youthful, modern, feminine clothes and accessories with an attitude. BSB offers quality products combined with cutting edge design for young women with style. Women who love fashion and feel attractive while enjoying their femininity. The aim of BSB is to provide a unique shopping experience.
Running since 1980, BSB nowadays holds a leading position in the industry of women's fashion & apparel.
The target group of BSB is women between 18 to 34 years who love fashion, live a modern lifestyle and want to express their personality and their femininity through their wardrobe choices.